Allergan breast implants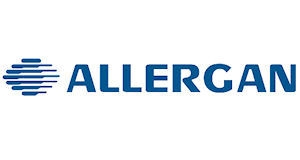 Choosing the right implants is an important decision, and quality assurance is an integral part of this. The Natrelle™ Collection is built to exacting standards and offers information and support not just to the point of surgery, but beyond.
All silicone, gel-filled implants from the Natrelle™ Collection and Natrelle™ 150 are backed by the NatrellePLUS™ warranty, to which you are automatically enrolled (if implanted after 31st March 2004). The warranty guarantees your implant against loss of shell integrity resulting in implant rupture that requires surgical intervention.
The NatrellePLUS™ Warranty features:
Lifetime product replacement in the event that an implant ruptures and requires surgical intervention, providing that the implant is used as intended by a qualified surgeon in accordance with current and accepted surgical techniques, in accordance with current Natrelle™ breast implant package insert
10 years of guaranteed financial assistance. Receive up to £700 of out-of-pocket expenses for surgical fees, operating room and anaesthesia expenses not covered by insurance
Automatic enrolment
Free size changes. At the request of your surgeon, any available size may be selected to replace your current Natrelle™ silicone gel-filled breast implant* at no cost to you. Also you may choose another style of Natrelle™ breast implant (a charge may apply on a product with a higher price). Free contralateral breast implant replacement is conditional on the surgeon's specific recommendation. This offer only applies to surgery with covered products after January 1st 2008

The NatrellePLUS™ Warranty does not apply to the following:
Dissatisfaction with implant size or aesthetics
Adverse reactions other than implant rupture
Removal of implants due to capsular contracture, wrinkling or rippling
Loss of product integrity caused by cosmetic revision surgery
Loss of product integrity caused by open or closed capsulotomy
Surgery on the opposite breast to replace an intact implant
Gel deformation/gel fracture
CUI™ Products/Natrelle™ saline* products
Other manufacturers' products
Financial reimbursement for a non-Natrelle™ replacement product in lieu of a Natrelle™ replacement product
'Broken Devices', products broken/ruptured at the time of implantation**
The NatrellePLUS™ programme is open to products purchased and implanted in the majority of countries in Europe, the Middle East and Africa†
The programme will only be applied in the country in which the product was initially purchased and implanted and any payments for surgical expenses and fees will only be paid up to a maximum amount of £700
Allergan reserves the right to terminate the NatrellePLUS™ Warranty Programme.
*Previously known as McGhan™.
**'Broken Devices' are covered by Allergan's Standard Product Replacement Policy.
†Please contact your local Allergan representative for further information on cover.
For peace of mind, all Allergan implants are covered by a replacement policy, which will replace free of charge any implant that needs to be changed due to loss of shell integrity resulting in rupture or any other product defect confirmed by the manufacturer, within 10 years of implantation. You should ask your surgeon for further details of the Allergan warranty programme.