Biography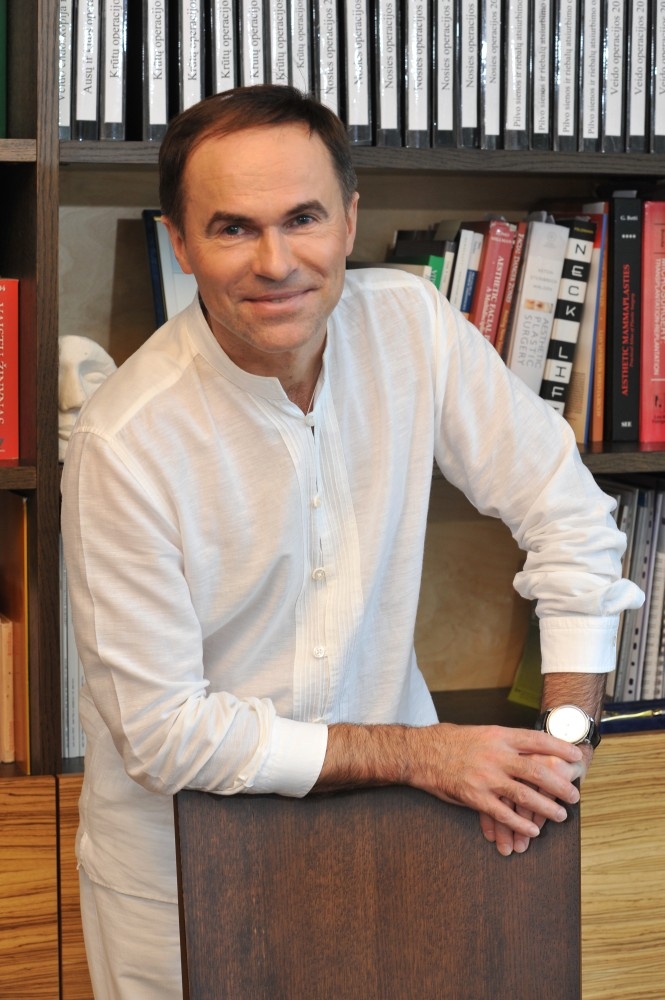 Dr. Saulius Vikšraitis – the surgeon of plastics and reconstruction. Graduated from Kaunas Medical Institute in 1984 and started to work in plastic and reconstructive microsurgery at Hospital of Kaunas University of Medicine. Saulius Vikšraitis is a founder of plastic and reconstructive microsurgery in Kaunas who has introduced new operational procedures. During the 30 years of work at Hospital of Kaunas University of Medicine he performed over 8 thousand plastic and corrective surgeries.

In 1992 he founded Kaunas Plastic Surgery Centre. After the years of much success, challenges and experience, he opened a new specialised clinic in Žaliakalnis, Č. Sasnauskas Street, in 2006.
Scientific activities: He is an author of more than 30 scientific papers and presentations. He is a co-author of the Monograph Advanced Methods Microsurgery. The doctor suggested a new method of face lifting in 1998. Since 2004, doctor Saulius Vikšraitis is an international medical expert.

The surgeon is a member of the Lithuanian Society of Plastic and Reconstructive Surgery, a full member of the International Plastic and Reconstructive Surgery Association (IPRAS) http://www.ipras.org/members/doctors/saulius-viksraitis, a member of European Society of Plastic Reconstructive and Aesthetic Surgery (ESPRAS) http://www.espras.org, a member of International Society of Aesthetic Plastic Surgery (ISAPS) http://www.isaps.org/find-a-surgeon/profile/3304/

Leisure: during his free time, Dr. Saulius Vikšraitis conveys the beauty by painting. He has organized five exhibitions of paintings. The surgeon is a member of the Rotary Club. He is a laureate of TV shows: Bėdų Turgus, Žaliasis Obuolys.